Sfgirl
tagged me with a fun, self-indulgent (are there any other kind?) meme. This one is the "your name" meme and the rules are as follows:
1) Go to http://www.google.com/
2) Click on Google images
3) Type in your name and search
4) Repost (w/ a link) the picture of the oddest, craziest, strangest, coolest, oldest, etc. person that shares your name. Post multiples if you find a few you like.
5) Have fun with it and pass it on.
My real name is Theresa. I suppose I could do the meme with SQT, but I usually get a bunch of technical sites, so I'll skip it.
From Wikipedia: The meaning of the name Theresa, or Teresa, is "one who reaps". The name implies one who is destined to work hard, but who will receive great bounty for her efforts. The name is associated with the fall season of the earth's life cycle: a time of harvest, of plenty, of purposeful labors, of warmth and generosity. Theresa shares her harvest with the world, as the earth has given its fruits to Theresa, thus respecting and supporting the natural cycle of life.
Yeesh, that sounds exciting doesn't it? Okay, lets see who shares my name.

This adorable girl shares my exact name: Theresa Lucas, though she spells her name Teresa. She is on an acting school website, so I'd say it's safe to say she's an aspiring actress.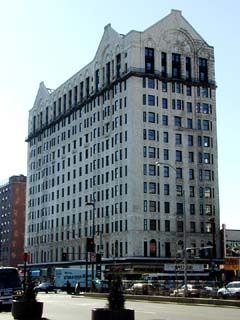 This is a picture of the Hotel Theresa in Harlem. Apparently it's quite famous. Way back when it first opened in 1913 only white guests were accepted. This changed in 1940 and since then the guest roster has included, Louis Armstrong, Sugar Ray Robinson, Lena Horne, Josephine Baker, Dorothy Dandridge, Duke Ellington, Muhammad Ali and even Fidel Castro.



Well, there's just no getting around the fact that most Theresa's that can claim an Irish Catholic background were probably named after St. Theresa. I was in fact named after my mom, who was named after St. Theresa. This picture is The Ecstasy of St. Theresa, it is the central marble group of a sculpture complex designed and completed by Gian Lorenzo Bernini for the Cornaro Chapel of Santa Maria della Vittoria in Rome. And it is one of the sculptural masterpieces of High Roman Baroque.



This is probably my favorite find. I found this Teresa Lucas on a Benny Hill website. Apparently she was one of "Hill's Angels" and was most notably featured in a segment called "Love Machine."

That's all I found right off that got my attention. As usual I'm not going to actually tag anyone, though if you want to do this one, consider yourself tagged. If you like meme's do this one. It's kind of fun to find out a little history on your own name.